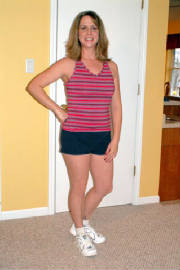 124.5 lbs
Not the best lighting here,
so please ignore the hard shadow!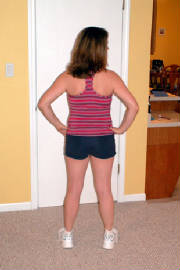 Back View
Butt looks pretty good (thanks TransFIRMer!),
but the love handles gotta go!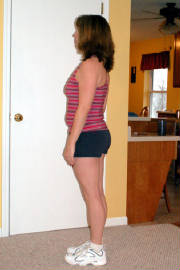 Side View
I finally have a butt!
Still can't get rid of the
post-baby belly flab.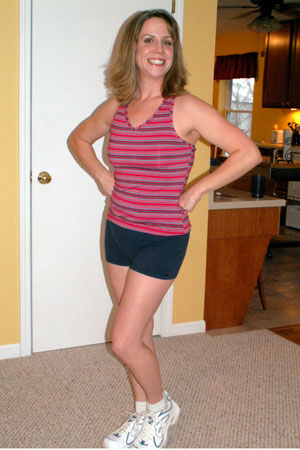 I was being silly,
but this pic turned out OK!

Tough Chick!
Yeah, right.